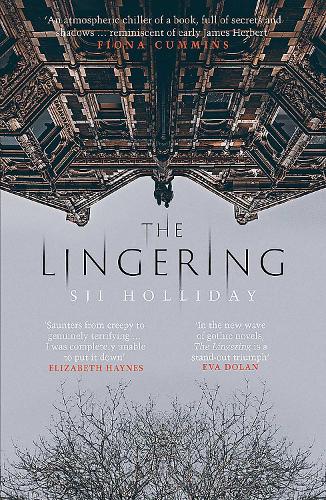 You'll have nightmares about taking a bath
Early on in SJI Holliday's new novel The Lingering an eerie and unsettling backdrop is established. Using classic thriller tropes; the remote county house, the secluded group of people and the sealed off set of rooms, Holliday sets up an alluring premise but is this suspense writing by numbers?
Holliday's protaganists, ex-policeman Jack and Nurse Ali arrive at secluded Rosalind House to join a secretive sect who offer respite and relief from the outside world through meditation and positive thinking. Charismatic cult leader Smeaton is at the helm and long-term resident Angela agrees to show the new arrivals the ropes. Quite what led these people to each find themselves at Rosalind House only adds to the drama.
As we learn more about the site itself the mystery thickens with Holliday throwing in a nearby village with suspicious locals, a tradition of witch-craft and folklore, and diary extracts from 1955 when the site was used as a psychiatric facility.
The Lingering is well written with an expert eye for pace and plotting. Most successful is the structure which interrupts the narrative, told in turn from the perspectives of both Ali and Angela with the diary extracts from Dr Baldock which creates tension which builds up through its flashbacks to the old asylum. SJ Holliday sets out to achieve a lot in this creepy thriller with clear influences from Shirley Jackson to Agatha Christie but what it lacks in singularity it makes up for in combining recognisable elements to weave together a jolly good fireside yarn.
Beware, you'll be having nightmares about taking a bath but some time.
The Lingering by SJI Holliday published
by Orenda Books, 256 pages